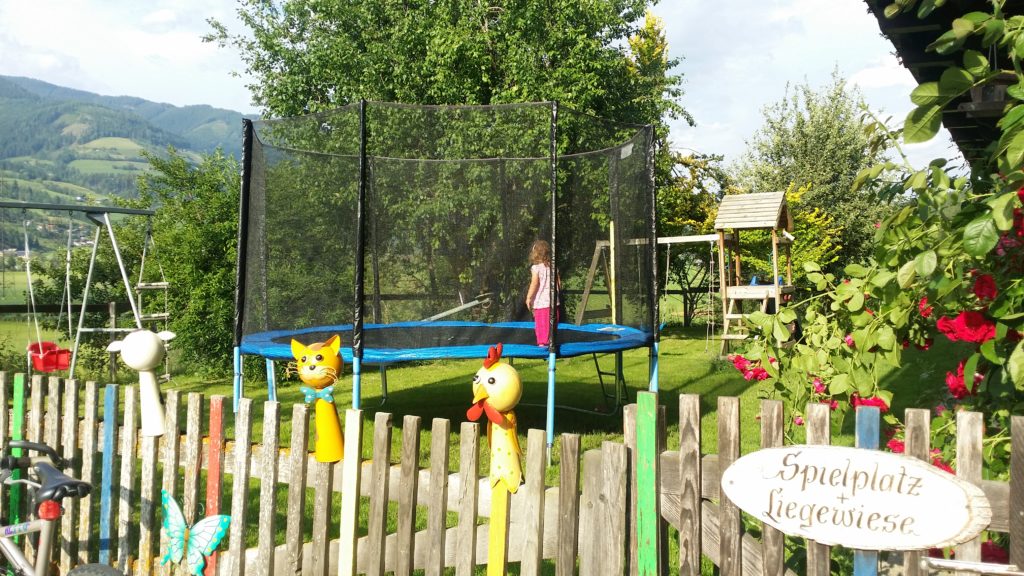 Fun for little and big kids;)
Right at the house you'll find a nice play ground with safety trampoline. We can also provide a baby paddling pool if required. This is in addition to a small children's climbing wall to go up the slide and play-area with swings and see-saw. We also have a climbing wall for older children as well as a football area. So, it is an ideal place for families with children.

There is an inside play room as well with climbing, darts, table football, blackboard for drawing and many games and toys!
Watch our little farm movie!
Please notice that this is an older clip and not all animals showed are now in our farm. But also some new ones ? It's a pleasure to inform you about our actual offers.